Aeroflot has a good price for direct flights from Krasnoyarsk to Sochi in the fall - from 9600 rubles. You can also capture the velvet season.
Directions
Krasnoyarsk - Sochi 9600₽ round trip
Dates
At the lowest price, the second half of September - October.
Connections and baggage
Flights are direct. The fare includes hand luggage 10 kg.
Booking examples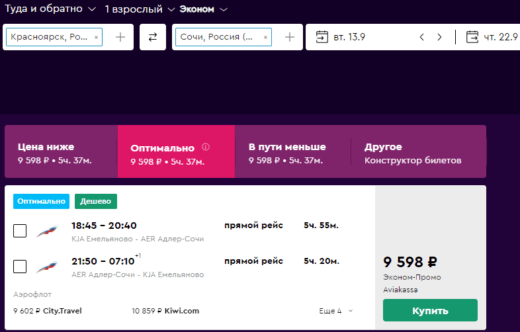 As always, the most convenient way to search is to use calendars:
All calendars by city at once: https://checkintime.ru/deshevye-aviabilety-iz-gorodov/
Search, book, relax!