From Ekb, Ufa, Samara and Kazan, you can fly inexpensively to Egypt: on the S7 sale, there are tickets from 9300 rubles round-trip. We take away! And you don't have to wait for cheap charters.
Directions
Samara - Hurghada 9300₽ round trip
Samara - Sharm el-Sheikh 9300₽ round trip
Kazan – Hurghada 9300₽ round trip
Kazan — Sharm el-Sheikh 9300₽ round trip
Ufa – Hurghada 9500₽ round trip
Ufa — Sharm el-Sheikh 11200₽ round trip
Ekb - Sharm el-Sheikh 10600₽ round trip
Ekb – Hurghada 10400₽ round trip
Dates
Sale period: January 18-21. Valid for flights from January 24 to May 31 only when buying a round-trip.
Visas, connections and sanitary and epidemiological requirements
Flights are direct. A visa to Egypt is issued upon arrival for 30 days, the cost is 25 USD.
At the border, tourists over 6 years old must submit a negative PCR test for coronavirus no older than 72 hours. Vaccinated tourists ("Sputnik V" is suitable) do not need tests. They must provide a certificate printed from the State Services website in English with a QR code.
Upon returning to Russia, you need to pass one PCR test for COVID-3 within 19 calendar days. Another 1 day is given to upload the test to the State Services website. Until results are obtained, self-isolation at home must be observed. Travelers who have completed a full course of vaccinations within the last year or have had a coronavirus infection within six months do not need to take the test.
Baggage
The fare includes hand luggage 10 kg.
Booking examples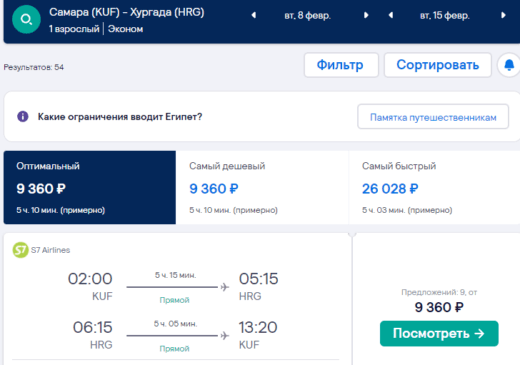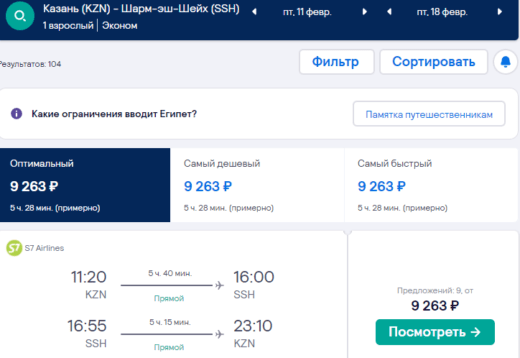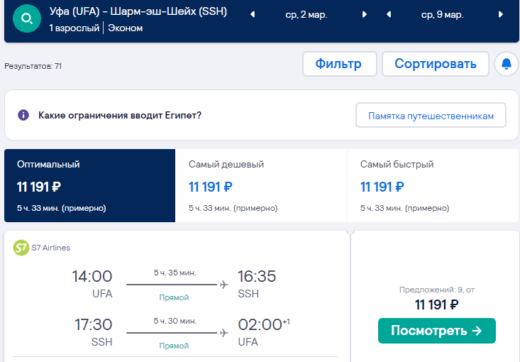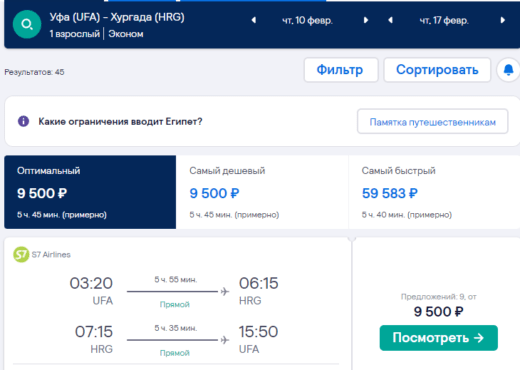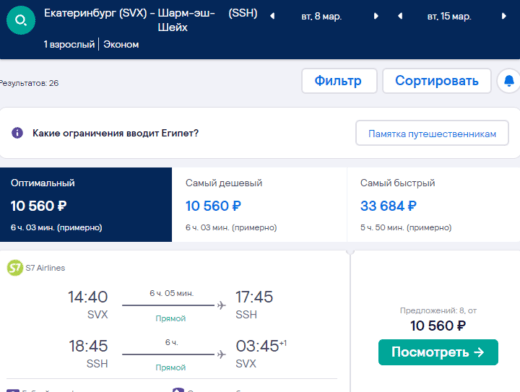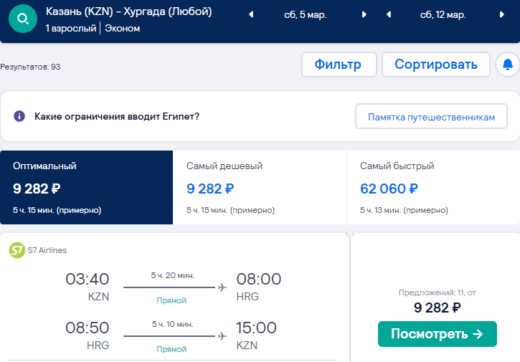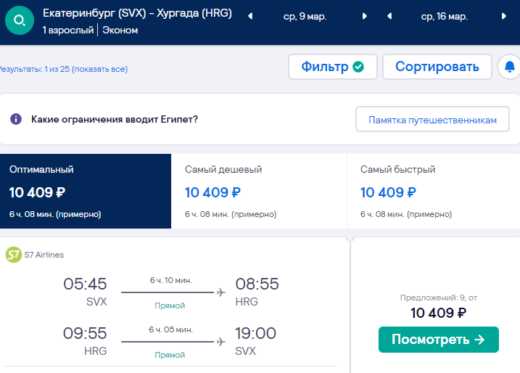 As always, the most convenient way to search is to use calendars:
All calendars by city at once: https://checkintime.ru/deshevye-aviabilety-iz-gorodov/
Search, book, relax!