Ethiopian Airlines has excellent fares for flights to Johannesburg (South Africa) and Mahe (Seychelles) from 31500₽ round trip. The price includes 2 checked-in luggage.
Directions
Moscow — Johannesburg (South Africa) 31500₽ round trip
Moscow — Mahe (Seychelles) 32600₽ round trip
Dates
Departures from 23 June.
Visas and connections
Flights with a technical stop in Athens and connections in Addis Ababa.
South Africa: visa is not required. Need a negative test result for COVID-19, made no later than 72 hours before departure, and also 48 hours before arrival in Cape Town health declaration... Here is the mobile application.
Seychelles: Russian citizens do not need a visa to visit the Seychelles for up to 30 days.
From 15.03.2022/18/2, entry rules for fully vaccinated tourists have been eased. Tourists over 6 years of age who have passed the first stage of vaccination (12 doses) + a booster dose are allowed to enter without a PCR test from any country, if more than 17 months have passed after the first stage and for children XNUMX-XNUMX years old - the first stage of vaccination without a PCR test from any country.
Upon returning to Russia, you need to pass one PCR test for COVID-3 within 19 calendar days. Another 1 day is given to upload the test to the State Services website. Until results are obtained, self-isolation at home must be observed. Travelers who have completed a full course of vaccinations within the last year or have had a coronavirus infection within six months do not need to take the test.
Baggage
2 pieces of luggage and 1 piece of hand luggage.
Booking examples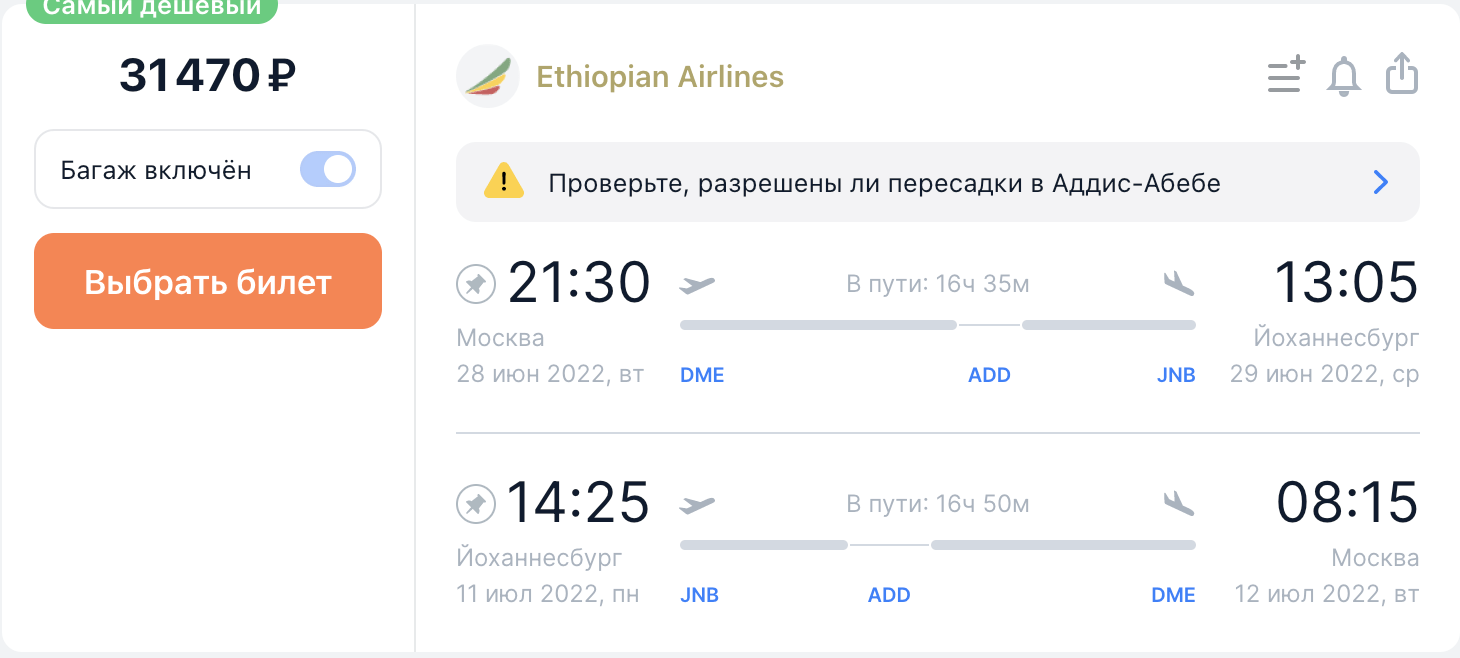 As always, the most convenient way to search is to use calendars:
All calendars by city at once: https://checkintime.ru/deshevye-aviabilety-iz-gorodov/
Search, book, relax!