On weekends - this is a unique section available only to members premium club
What does this section include?
Options for last minute tours and weekend tickets
Affecting usually + 1-2 business days.
An example of such a sentence:
Last minute tour from Moscow to Prague for 3 nights (including Friday, Saturday, Sunday)
Or a more extensive period with the capture of Thursday (4 nights)
So, even with a very busy work schedule, you can visit a dozen countries in a year on an extremely budgetary basis.
An example of real offers that are waiting for you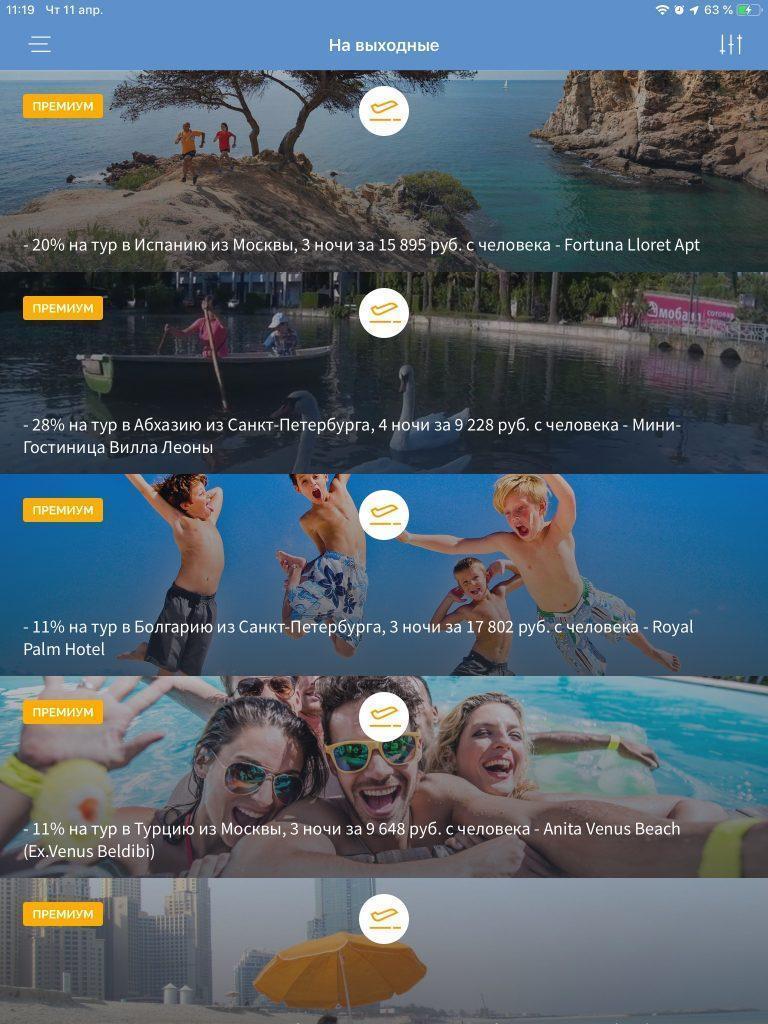 How do I access this section?
Section is part Premium Club
Remember, the premium club is only available to users of our mobile application:
Install it now:
Monthly subscription will cost you at 333 rubles / month when paid for a year.
(in fairness, we note that you can get into the premium club for the price of 1 glass of latte)
Especially for you there is a 7-day free trial period
Follow these steps to activate your trial period:
- install the application: [adsp-pro-5]
- go to the premium club section.
- choose any tariff. 7 free days will be available on each of them.
REMEMBER! On any of these 7 days, you can cancel your subscription and you will not be charged.
Why is it beneficial?
Just once using our findings, you will pay off your subscription 1-4 times!
Imagine that you are traveling as a couple or as a family and take advantage of just one offer from our newsletter. With an average saving of about 10 rubles per person, in general you save from 000 to 20 rubles! And many subscribers have already booked more than one ticket
Still not sure?
Get to know all the features that premium club similar