S7 is holding its first ticket sale this year! Good prices for overseas destinations. For example, to Greece for 6700₽ at the end of May, Bulgaria 6800₽ round-trip in winter!
Sale page on airline website.
Directions
Moscow-Rhodes (Greece) 6700₽ round trip
Moscow-Varna (Bulgaria) 6800 RUB round trip
Moscow-Burgas (Bulgaria) 7700 RUB round trip
Moscow-Antalya (Turkey) RUB 7600 round trip
Moscow-Larnaca (Cyprus) 8800 RUB round trip
Moscow-Hurghada (Egypt) 8100 rubles round trip
Moscow-Sharm-El-Sheikh (Egypt) 9300 rubles round trip
Moscow-Thessaloniki (Greece) RUB 9200 round trip
Moscow-Dubai (UAE) 14300₽ round trip
Dates
Sale period: January 18-21. Valid for flights from January 24 to May 31 only when buying a round-trip.
Booking examples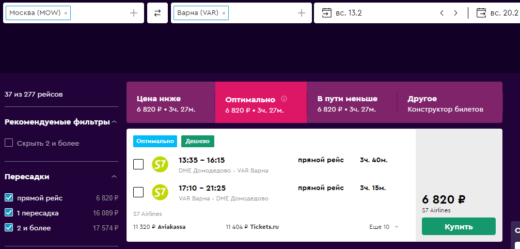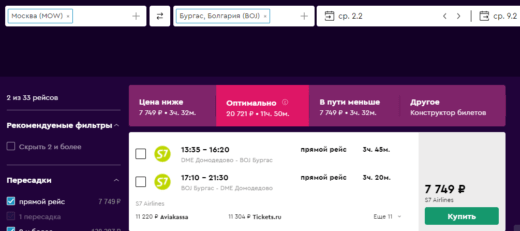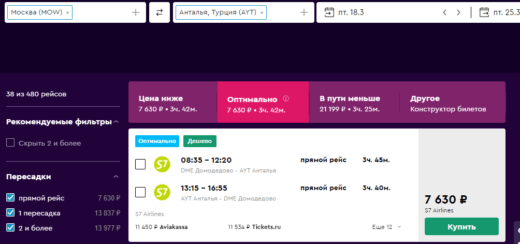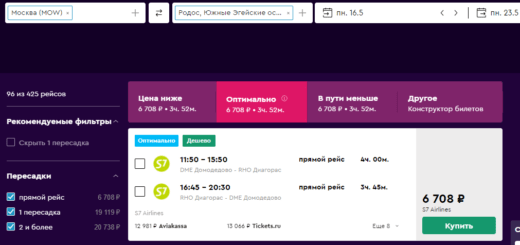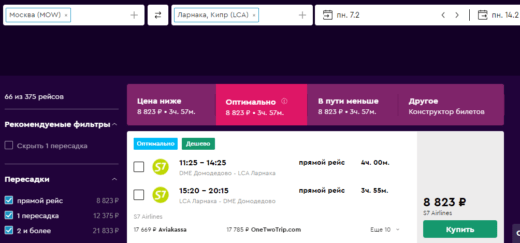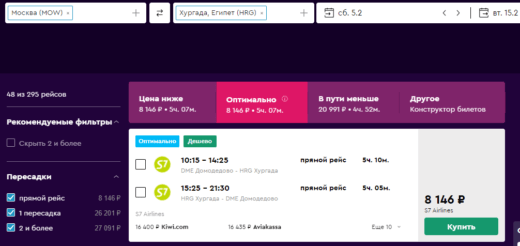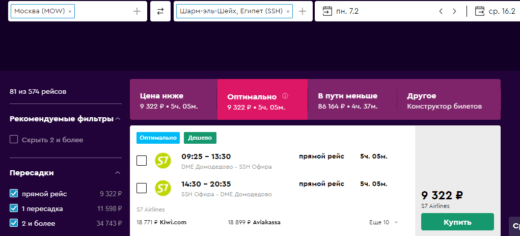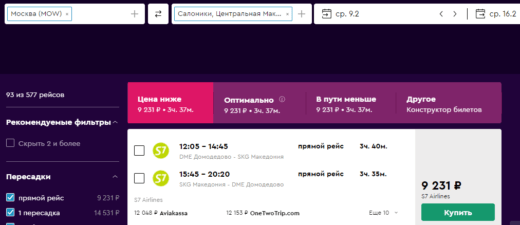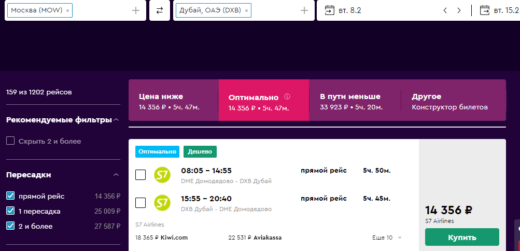 As always, the most convenient way to search is to use calendars:
All calendars by city at once: https://checkintime.ru/deshevye-aviabilety-iz-gorodov/
Search, book, relax!